Welcome to RedZebra!
Established in 2005, RedZebra produce high quality, creative, cutting edge events. Using a range of expertise and imagination, we provide a complete event management service to deliver unique experiences for our clients.
Each event is designed  to suit your particular objectives and budget, and you can rely on our team of professionals to deliver with a high degree of originality and style.
Check out our latest reviews!
3 Ireland
Hi Mark, Just a quick note to say thank you X 10  for yesterday's event. Nothing was too much trouble and we were blown away by the level of organisation that you and your team demonstrated .Everything was great and everything went off without a hitch' (Katherine Thomas, Three Ireland)
Accenture
Hi Mark, I just wanted to drop you a line to say a really big thanks to you and all of the team involved yesterday. The event was fantastic from start to finish and everyone really enjoyed themselves. The feedback was hugely positive afterwards and we couldn't have been happier with the service and activities you provided for us. I know we are a tough crowd to please so that is really saying something! Claire, Tony, Ian and yourself had a great manner with each of the teams, which really added to the fun and atmosphere. We will make sure to recommend your company to our colleagues and friends alike and hope to be in touch again for a future event at some stage. (Yvonne, Accenture Ireland)
Allergan
Hi Mark, thanks for everything on Friday, everyone had a really great day! Great success thanks to you and the team!
Allergan Pharmaceuticals
Hi Mark…It was a really great day overall. We're going to have to get our thinking caps on for next year, It's going to be hard to match the last two years!!! 
Allianz Worldwide Care
Thanks again for hosting a great event. We are getting some fantastic feedback. I think it has been decided to make an annual event out of it with the possibility of a second event later in the year!
Arthur Cox Solicitors
We had a great time on Wednesday, and the feedback was really positive. Thanks again for all your help in organising this event - we would certainly hope to work with you again in the future. (Maura McLaughlin, Arthur Cox Solicitors)  
Arthur Cox Solicitors
''And once again, thanks for such a successful day.  The feedback from the treasure hunt was all very positive, and needless to say, there were a few sore heads on Saturday morning! Look forward to working with you again sometime soon.'' (Agnes Rustivoic, Arthur Cox Solicitors
AXA Ireland
Thank you very much for the teambuilding event. The feedback was great and it definitely ticked all the boxes as far as we are concerned.(Laura Norton, AXA Ireland)
Facebook
Thanks so much and truly appreciate all you have done.. apparently it has been one of the best off sites EVER! Also another team in the office will be in touch in the new year to do a similar event… we were so pleased and I have spoken very highly of you!  …. look forward to working with you again!
Fair Investments UK
Thanks for a wonderful day!! Everyone had a fantastic time, the hotel was lovely, the food great and Dublin was of course gorgeous. I think everyone without exception thoroughly enjoyed the Dublin adventure and would like to send their appreciation for all the hard work that you and the others put in for us. (Rebekah Barker , Fair Investments (UK)
Fidelity Investments
''It was a great day. Thanks again, the feedback from everyone was excellent'' (Martin McMillian, Fidelity Investments)
Fitzpatrick's Lifestyle Hotels
Just a quick note to say thank you for the great work at our employee events, It's Knockout competition is a brilliant way to get people active and moving.Feedback from the staff was very positive they all enjoyed themselves and had great day out. I will be definitely recommending your services to others.
Game Stop
Hi Mark, I just wanted to say thanks a mill for all your help on Tuesday night.  It was great fun and everyone raved about the entertainment.  It will be a difficult one to top next year. I will be in touch after Christmas to discuss next year's event
GlaxoSmithKline
Thank you once again for the great day last Saturday. Everyone commented on what a wonderful time they had and were very impressed with the venue, food, and especially how well organised the event was! A few people on the day asked for your details, so I happily passed them on with high recommendations! Thank you once again, it was a pleasure doing business with you.''   (Julie Carrington, GlaxoSmithKline, Dublin (Ireland) Ltd)
Google
We had an amazing time... The feedback from the team has been phenomenal! Thank you very much for all your support and great service Mark.. The team and I will make sure that Red Zebra name is shared with other teams in Google. I would be happy to recommend the Red Zebra Services.
Google
Hi Mark,
Firstly, many thanks to you and the team for facilitating such a wonderful event on Tuesday. It was thoroughly enjoyed by all.
Johnson & Johnson
Mark, Just wanted to thank your for all your help on Thursday evening.  The buzz around here is fantastic and as usual you've helped to make me look good.  Look forward to pulling next year's together! ( Sharon Montgomery, Johnson & Johnson)
Kerry Group
Many thanks for your help in organising our event yesterday.  It was a great success.  Everyone really got into the spirit of it and enjoyed it thoroughly...right through until 5.15 when the last of us went to bed!… the atmosphere in the office is super, which was the original objective.Thanks again and it was a pleasure working with you.(Elaine Conneran, Kerry Group)
Leo Pharma
It was a great success ,the feedback has been excellent. (Frank kavanagh, Leo Pharma)
McAfee
Thank you for a great day
McCann Fitzgerald Solicitors
'Mark, just to say a huge thank you to you and Leonie for all the effort on Saturday. The feedback was universally positive and all of our troops had a rare old night. I think all of the entertainers contributed so much to the atmosphere and we had unusually large numbers coming back to us to today to say it was a really special night, so thanks so much for all of the great recommendations and organisation.' .
Microsoft
'Thanks so much, It was a fantastic event. The feedback from everyone has been excellent'
O' Donnell Sweeney Eversheds
Thanks a mil for another well organised event!  Great night, it all ran so smoothly and it was a big hit!  Everyone had a great time.  
O' Leary PR
Just a note to thank you both for the activities at the Heineken conference. I thought they went very well, and Heineken have said that they got a great reaction to the activities from delegates, so good news! Sarah Gallagher, O 'Leary PR
O'Donnell Sweeney Eversheds
 Hi Mark, Dagmara and all the team at Redzebra, Just a quick note to thank you so much for organising the event last Friday.  It was an absolute success!  We've heard nothing but praise for everything; the games, the band, the food the DJ and we couldn't have put it together without you. You're a legend!! (Susan Phillips, O'Donnell Sweeney Eversheds)  
PWC (UK)
Hi Mark, just a quick note to say thank you to you and your team for all of your hard work in arranging and executing our group's trip to Dublin.  I think that I can safely say that all aspects of the trip were thoroughly enjoyed by everyone, and the event has even been hailed by some as our best 'Away Day' to date.  On a personal note from myself and Shirley I'd like to thank you for your attention to detail in planning this trip and ensuring that everything ran smoothly, your timely responses to all of our queries (no matter how trivial!) and your general enthusiasm for working with us.(Matt Tombs, PricewaterhouseCoopers UK)
Roche Ireland
Thanks so much…the team building event was absolutely brilliant and the feedback from everyone was fantastic. There wasn't a single e person who did not enjoy it…(Deirdre Flanagan, Roche,  Ireland)
Sonopress Ireland
''I Just wanted to send a thank you for all the help on the night of our Staff BBQ.  Last years event was so good that staff talked about it for a long time after, directly contributing I think to the phenomenal turn out this year.  Expectations were of top class entertainment and once again they got it - The Quizoki was an 'education' in more ways than one with even normally taciturn staff totally absorbed and enthused -  Your ability to keep everything flowing smoothly and without hitches is very reassuring to someone like me who normally needs to be in control herself!  Suggest you get working on some ideas for next year - you have set yourself a high standard  to beat!'' (Cecilia Coogan, Sonopress Ireland)
Stella Artois Global
I just wanted to pass onto you a ' huge' thanks for making our trip to Dublin so special.The treasure hunt was a fantastic start to our conference – everyone bonded straight away & really enjoyed the sites of Dublin. A fantastic icebreaker! The organisation of the event was brilliantly efficient, but suitably relaxed, and your help in giving the delegates a little something of Ireland to take away was a great icing on the cake. Thanks again to you and your team, and we'll stay in touch for the next one…(Oliver Clarke, Account Director, Stella Artois – Global)
The National Lottery
Everyone including us in PR were delighted and thrilled with the layout and design of everything. Well done, you should be very proud. (Alison Byrne, the National Lottery)
See who works with us...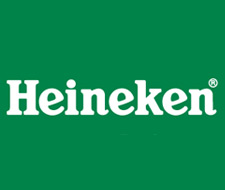 Check out our most popular Team Building Events...
What are you waiting for...?
+353 1 4549465
You Call Us...